China journalist arrested after exposing corruption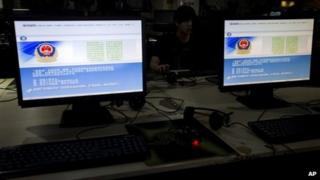 A Chinese journalist who posted alleged corruption details of some high-ranking officials on his microblog has been arrested, state-run media report.
Police took Liu Hu from his home in the city of Chongqing in August and he was formally arrested late last month.
He has been charged with defamation, according to his lawyer, Zhou Ze.
The prosecution of Mr Liu is regarded by analysts as part of a campaign by the Chinese authorities to tighten control over the internet.
'Speech crime'
Mr Zhou called the charge a "speech crime" and said the government could be retaliating against Mr Liu because he had detailed specific allegations against many officials from different provinces, Reuters news agency reports.
Mr Liu works for the New Express, a newspaper based in Guangzhou in south China's Guangdong province bordering Hong Kong.
In July and early August, he blogged details of alleged corruption involving high-ranking officials, including four at vice-ministerial level.
His blogs were deleted when he was detained by police.
The authorities in China have been targeting "rumour-mongering" on the internet.
But the campaign is widely seen as a tool to halt criticism of the ruling Communist Party.
Some high-profile bloggers in China have stopped commenting on sensitive issues online apparently for fear of retribution.