Japan court in Korean discrimination ruling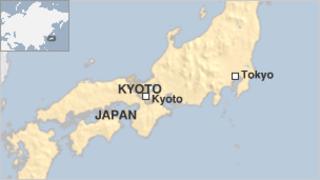 A Japanese court has ordered an anti-Korean group to stop "hate speech" protests against a Korean school, in a rare ruling on racial discrimination against ethnic Koreans.
The group, Zaitokukai, was also told to pay the school in Kyoto city 12 million yen ($123,500, £77,100) compensation.
There are hundreds of thousands of ethnic Koreans in Japan.
Many are descendants of those forcibly brought to Japan during its 1910-1945 colonial rule of Korea.
Korean residents - who make up Japan's largest minority group - still face discrimination in the country.
The school, which is linked to a pro-Pyongyang Korean residents' association, filed the case against Zaitokukai and eight activists in 2010, Kyodo news agency reported.
The court said at least three of the protests outside the school in 2009 and 2010 caused the children and teachers to be scared and destroyed the study environment, the agency added.
Protesters shouted slogans including "Throw Korean schools out of Japan", and accused the school of being a "front for training North Korean spies", reports say.
A court spokesman said the group was no longer allowed to stage protests near the school.
While hate speech is not illegal, the civil court said the protests "constitute racial discrimination" as defined under a United Nations convention.
Zaitokukai, which says it has thousands of members, was formed to fight what it called "privileges" of ethnic Koreans in Japan.