Pakistan-Afghan border: Six killed in shooting near Zhob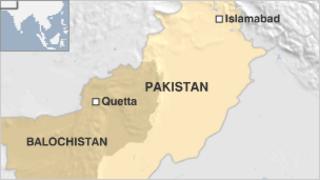 At least six people have been killed in Pakistan in shooting near the border with Afghanistan, officials say.
The bodies were found in Balochistan province, an official in Zhob town, north-east of Quetta, told the BBC.
He was aware of reports that the firing had come from across the border but said the situation was still unclear.
There was no immediate word from Afghanistan. The two countries have a history of tension along the poorly defined border.