Australia orders magnifying glasses for senate poll in Victoria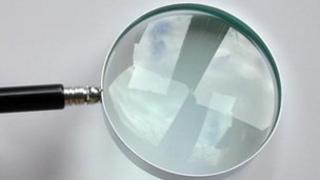 Australian election officials have ordered thousands of magnifying glasses to help voters when they are confronted with a metre-long senate ballot paper.
Voters in Victoria state will choose from a huge number of candidates, with at least 57 parties and independents contesting forthcoming national polls.
The ballot paper could be the longest in Victoria's history, officials from the Australian Election Commission say.
The type size on the ballot has been shrunk in order to fit all the names.
Local media report that as many as 40,000 magnifying glasses have been ordered.
Steve Kennedy, from the election commission, told the Australian Broadcasting Corporation the magnifying glasses will probably "add about another $15-20,000" (USD$13,690- 18,250; £9,200-12,260) to the overall cost of the elections.
He added that they might have to reconsider the way the ballot paper is produced in future.
Among the many parties standing for the elections in Victoria are the Pirate Party Australia, the WikiLeaks Party, the Help End Marijuana Prohibition Party and the Bullet Train for Australia Party.
The number of parties in the state has doubled since the 2010 elections, reports say.
Elections have to be held by 30 November under electoral laws. Former Prime Minister Julia Gillard originally scheduled Australia's federal elections for 14 September.
But she was ousted by current Prime Minister Kevin Rudd last month and the election date is yet to be announced.