Recognition for Australians who identify as neither sex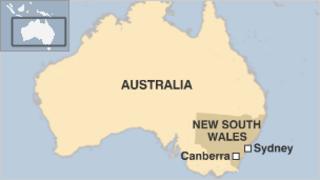 Australian judges have ruled that people do not have to be registered as a man or a woman on the register of births, deaths and marriages.
The New South Wales Court of Appeal overturned an earlier decision that a person's sex could not be listed as "non-specific" under Australian law.
The appeal was brought by a 50-year-old activist from Sydney called Norrie, who identifies as being gender neutral.
The court ruled that sex does not bear a binary meaning of "male" or "female".
Its decision has implications for people who have undergone gender reassignment surgery, as well as those who are "intersex" - having characteristics of both sexes - or consider themselves gender neutral.
Norrie, who uses only a first name, argued that while it was accepted that most people would be explicitly male or female, the law should also cover those who were neither.
In their judgement, the Court of Appeal panel ruled that Norrie's case should go back to the Administrative Decisions Tribunal of New South Wales, which had said that a person's sex could be listed as only male or female.
Hugh de Kretser of the Human Rights Law Centre said the court's decision would be ''persuasive'' in legal disputes in other states.
"Agencies, non-government organisations will be looking to apply this more broadly than just in NSW," he told The Age newspaper.