North Korea sentences US citizen to 15 years' hard labour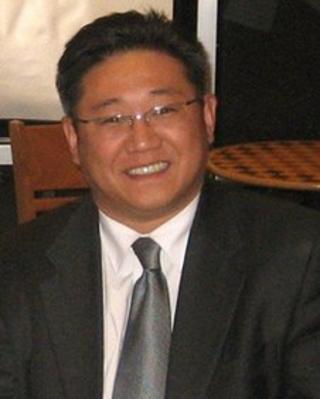 North Korea says it has sentenced a US citizen to 15 years of hard labour.
The announcement, from state news agency KCNA, said Pae Jun-ho, known in the US as Kenneth Bae, was tried on 30 April.
He was held last year after entering North Korea as a tourist. Pyongyang said he was accused of anti-government crimes.
The move comes amid high tensions between North Korea and the US, after Pyongyang's third nuclear test.
North Korean media said last week that Mr Pae had admitted charges of crimes against North Korea, including attempting to overthrow the government.
"The Supreme Court sentenced him to 15 years of compulsory labour for this crime," KCNA said.
Mr Pae, 44, was arrested in November as he entered the northeastern port city of Rason, a special economic zone near North Korea's border with China.
He is believed to be a tour operator of Korean descent. The Associated Press news agency also reports that he is described by friends as a devout Christian.
South Korean activists say Mr Pae may have been arrested for taking photos of starving children in North Korea.
"We call on the DPRK [North Korea] to release Kenneth Bae immediately on humanitarian grounds," US State Department spokesman Patrick Ventrell said on Monday.
Diplomats from Sweden, which represents the US in North Korea in the absence of diplomatic ties, had been providing counsel to Mr Pae, reports said. The US State Department was working with the Swedish embassy to confirm the report of the sentencing, AP reported.
Nuclear tensions
North Korea has arrested several US citizens in recent years, including journalists and Christians accused of proselytism.
They were released after intervention from high-profile American figures, including former Presidents Bill Clinton and Jimmy Carter, both of whom went to Pyongyang.
In 2009, Mr Clinton negotiated the release of two US journalists accused of entering North Korea illegally, Laura Ling and Euna Lee.
Held after North Korea's second nuclear test, both had been sentenced to 12 years of hard labour before they were released.
Observers suggest Pyongyang could be using the jailed American as leverage, amid a very tense situation on the Korean peninsula.
The UN expanded sanctions against the communist state in March, in the wake of its 12 February nuclear test and December long-range rocket launch.
Pyongyang reacted angrily both to the measures and annual US-South Korea military exercises which saw high-profile displays of US military hardware.
It threatened to attack US military bases around the region and cut key hotlines with South Korea.
It also withdrew its workers from the North-South joint industrial zone at Kaesong, and prevented South Korean workers from crossing the border into the zone.
The North then rejected South Korea's call for talks, prompting Seoul to pull its staff out for the first time since the project was launched a decade ago.
A total of 125 South Koreans left the Kaesong complex on Saturday, and another 43 withdrew on Monday.
Only seven South Koreans remain at Kaesong, a complex just inside North Korea where more than 120 South Korean firms operate using North Korea workers.
Seoul says they are negotiating final wage payments and should be returning South soon.
The South Korean government has pledged 300bn won ($273m, £175m) in emergency loans for firms hit by the suspension at Kaesong.