Afghanistan attack: Taliban raid 'kills 13 soldiers'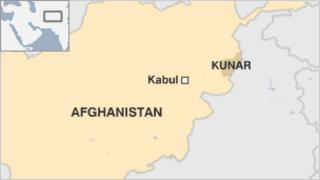 At least 13 Afghan soldiers have been killed in a Taliban attack on a remote outpost in the eastern province of Kunar, officials say.
The militants held the position briefly before reinforcements arrived and managed to take back control.
The outpost is said to be located in a remote and mountainous area vulnerable to attack.
The Taliban frequently launch attacks in Kunar province, a volatile province bordering Pakistan.
A spokesman for the militant group said they carried out the attack.
Nato is set to withdraw most combat forces by the end of 2014 and analysts say much will depend on the Afghan army's ability to combat the militant threat on its own.