Nepal bus crash on mountain road 'leaves 29 dead'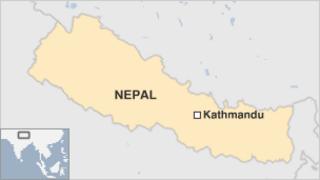 Police in Nepal say 29 people have died after a bus veered off a mountain road and crashed.
The accident happened near the village of Chhatiwan in the western district of Doti.
Police and local residents helped pull the dead and injured from the scene of the accident, which occurred at night and in foggy conditions.
Buses are often overcrowded in Nepal and accidents on poorly-maintained mountain roads are common.
Twelve passengers who were seriously injured are being treated in hospital, police officer Nara Bahadur Air told the AFP news agency.
In July, more than 40 people, most of them Hindu pilgrims, were killed in two deadly bus crashes in as many days.