Policewoman who killed US aide in Kabul 'is Iranian'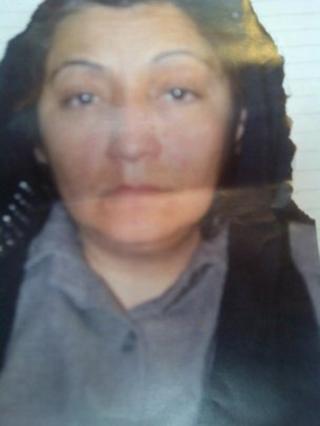 A policewoman who shot dead a US civilian aide at the police headquarters in Kabul is an Iranian national, Afghan authorities say.
The woman, believed to have mental health problems, joined the security forces using an illegally obtained Afghan identity card.
Investigators are not ruling out the possibility that she may have been in touch with "terrorist networks".
The incident is a major blow to the government's security screening policy.
Insider attacks against Afghan police and Nato troops have risen sharply in 2012. It is thought to be the first time such an insider attack was carried out by a woman.
'Psychological instability'
The 33-year-old assailant, identified only as Nargis, arrived at the HQ on Monday looking for the police chief, the governor of Kabul or the head of the criminal investigation department.
When she was unable to locate them, she went to the canteen and fired one bullet at the Nato aide. She then shot at officers who tried to arrest her.
The attack has caused huge embarrassment to the Afghan government, which claims that it has put in place a stringent mechanism for verification and background checks of all those seeking to join the police or the Afghan army, the BBC's Bilal Sarwary reports from Kabul.
A spokesman for the interior ministry said an Iranian passport and Iranian national card had been recovered from the attacker's house.
"Our investigation shows that Nargis is an Iranian national. After her marriage to with an Afghan, she managed to obtain an Afghan ID illegally and joined the police," the spokesman told reporters in Kabul.
The woman, whose husband worked in the criminal investigation department, graduated from the national police academy six years ago with the rank of sergeant.
The mother of three suffered "from a psychological instability", the government spokesman said.
She remains in custody while the investigation continues.
In a separate incident, at least five local policemen were killed by another officer in northern Afghanistan on Monday.
Training suspended
More than 50 members of the Nato-led force in Afghanistan have been killed by Afghans wearing army or police uniforms in 2012, in a major crisis of trust between supposed allies in the war against militants.
Some of the attacks were carried out by Taliban infiltrators, others by Afghans angry at the actions of their foreign colleagues. Often the precise motive is unclear.
Afghan local police forces are recruited from villages, and frequently include former insurgents.
In September, the US suspended training for local police recruits because of such insider attacks.
Training Afghan security forces is an essential part of Nato's strategy before foreign combat troops pull out in 2014.