Bangladesh Tazreen factory fire was sabotage - inquiry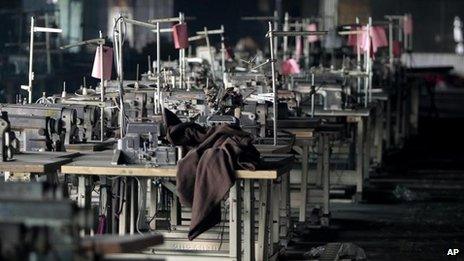 A factory fire in Bangladesh which killed more than 100 workers last month was an act of sabotage, an official inquiry has found.
The head of the inquiry told the BBC it was not clear who was responsible for starting the fire, which swept through a clothing factory in Dhaka.
But Main Uddin Khandaker added that the owner of the Tazreen factory had been guilty of "severe negligence".
He said factory managers had prevented workers from escaping the blaze.
At least 110 people died in the 24 November fire at the Tazreen factory, in the Ashulia district on the outskirts of the capital, Dhaka.
The latest report contradicts initial suggestions by fire service officials that the blaze could have been started by poor electrical wiring - a cause of previous factory fires in Bangladesh.
Mr Khandaker told the BBC's Anbarasan Ethirajan in Dhaka that the inquiry would recommend action against the factory owner for negligence, despite concluding that the blaze was started deliberately.
"The owner of the factory could not avoid the responsibility and he committed severe negligence by which such type of death happened," he said.
Nine mid-level officials were accused of preventing workers from leaving the building when the fire started, and padlocking exits.
The factory owner, Delwar Hossain, has previously denied allegations that the building was unsafe to work in.
Following the blaze, he told reporters that he believed it was started deliberately but gave no details.
The disaster was the latest in a string of fatal fires in Bangladesh's large garment manufacturing sector.
In December 2010, a wiring problem led to a fire in another clothes factory in the same industrial zone, leaving at least 25 people dead.
The Tazreen factory makes clothing for western retailers including Walmart, C&A and The Edinburgh Woollen Mill.
There are about 4,500 factories in Bangladesh, employing more than two million people. Bangladesh is the world's second largest exporter of ready-made clothes, next only to China.
Western retailers insist that they source their clothes from Bangladeshi factories which comply with safety standards, our correspondent adds.
Thousands of people joined street protests after the fire, demanding better protection from such incidents.
The factory's fire safety certificate had lapsed in June and was no longer valid, the head of the fire service and civil defence told the BBC last week.
The building stood nine storeys high but had permission for only three floors.
Factory fires are common in Bangladesh.