Roadside bomb kills 10 in southern Afghanistan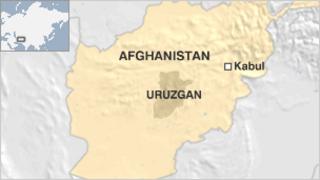 At least 10 people have been killed by a roadside bomb in the southern Afghan province of Uruzgan, officials say.
Many of the dead are women and children. The vehicle the family were travelling in was hit as they returned from visiting a relative.
More than 10 others were injured in the blast, which the Deh Rawood district governor blamed on the Taliban.
He said the family had gone to congratulate a family member who had just returned from the Hajj in Mecca.
Uruzgan province is among the most insecure in the country.