Afghanistan Helmand roadside bomb kills 10 civilians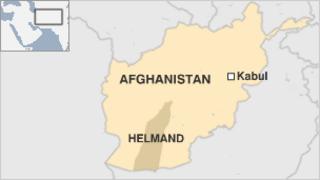 A roadside bomb in the southern Afghan province of Helmand has killed at least 10 civilians, officials say, most of them women and children.
A second roadside bomb in the same province killed another person.
Insurgents have been battling Nato and Afghan troops for 11 years and still control parts of the east and south.
Roadside bombs, or improvised explosive devices (IEDs), are one of the deadliest weapons against Nato forces used by Taliban insurgents.
However civilians are also frequently killed by the devices.
The UN says that 1,145 civilians were killed in the first six months of this year. It says that 80% of the deaths are the fault of the insurgents, with more than half caused by roadside bombs. About 30% of casualties have been women and children.
Last year, a record 3,021 civilians died in the war, the UN has said, most of them victims of roadside bombs.
A massive roadside bomb earlier this month killed at least 18 people, mostly women and children, on their way to a wedding in northern Afghanistan.