Burma exiled war hero Kyaw Zaw dies at 93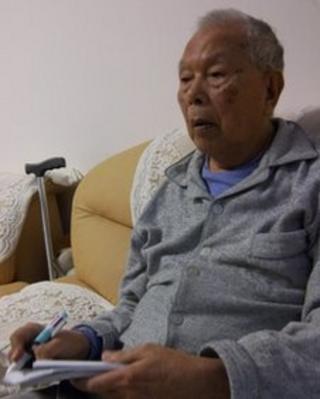 One of the last surviving leaders of Burma's 1940s war of independence has died in exile in China.
Kyaw Zaw, 93, was one of the so-called 30 Comrades, a group that included Aung San, father of current opposition leader Aung San Suu Kyi.
Kyaw Zaw defected to the Communists in 1976 and fled the country after falling out with military ruler General Ne Win.
His death means only one member of the 30 Comrades still survives, Bo Ye Htut, who lives in Rangoon.
Kyaw Zaw died just before his biography was due to be published in Burma for the first time.
After fighting in the independence war, he made his name by putting down the internal rebellions that plagued Burma during the 1950s.
His military career culminated in victories over the Kuomintang forces, who had fled China's civil war.
In the 1960s he fell out with military ruler General Ne Win, who launched a series of anti-Communist purges.
Kyaw Zaw eventually fled the country to southern China in 1976.
The Burmese government, which has undertaken radical reforms in the past year, had reportedly invited him back to the country in the months before his death.
The Irrawaddy magazine reported that he had wanted to pay his final respects at Rangoon's Shwedagon Pagoda, one of the most revered sites for Burmese Buddhists.
His funeral was held in China, and his family say they hope to return his ashes to Burma.