Japan's Ichiro Ozawa forms rival political party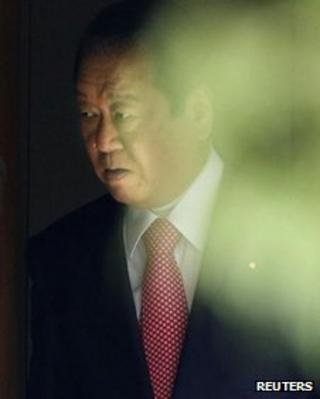 Veteran Japanese politician Ichiro Ozawa, who resigned from the ruling party over plans to raise sales tax, has formed a new opposition party.
Mr Ozawa's party is now the third largest in parliament's lower house. He said he would focus on reducing Japan's reliance on nuclear power.
His exit from the Democratic Party of Japan (DPJ) along with 48 other MPs on 2 July was a blow to PM Yoshihiko Noda.
The plan to raise sales tax has caused bitter disagreement among lawmakers.
Prime Minister Noda says doubling sales tax from 5% to 10% by 2015 is key to cutting Japan's high public debt and funding rising welfare costs.
The bill has already been passed in the lower house.
The 70-year-old Mr Ozawa, dubbed "the destroyer", had led the biggest faction within the DPJ.
His party - Kokumin no seikatsu ga daiichi in Japanese (People's Life Comes First) - is the fourth party he has formed in a political career spanning four decades.
Some analysts have said that Mr Ozawa's DPJ exit could actually make it easier for Mr Noda to consolidate the ruling party and make deals with the opposition.
But Japan's shadow shogun could try to get enough support to pass a no-confidence vote against Mr Noda, says the BBC's Mariko Oi.
Mr Noda is under pressure to call an early election, but many analysts doubt a clear majority would result.
More than 80% of voters are not hopeful about Mr Ozawa's new party, while the ruling administration has only a 15% approval rating, our correspondent adds.