Australian man to be tried in 1960s marital rape case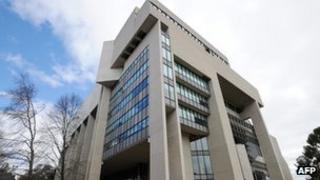 An elderly Australian man should stand trial for raping his former wife nearly 50 years ago, the country's highest court has ruled.
The 81-year-old, who cannot be named, had argued that marital rape was not a crime at the time of the alleged offence in 1963.
His lawyer said that marriage itself was then considered to amount to consent for sex.
The court dismissed the man's appeal. He was charged with rape in 2010.
It was not clear why the charges were brought about only recently. The couple divorced in 1979.
The High Court voted five to two on the decision.
"Local statute law, including legislation about divorce, property and voting, had removed any basis for the acceptance of [the] proposition [that rape was legal in marriage] as a part of the common law applicable in Australia in 1963," the court said.
Man faces 'marital rape' trial
Australia marital rape appeal fails
'Socially backward'
The defendant's lawyers had said that the courts could not apply contemporary values to the law at the time.
They argued that Australia was a "very unenlightened and socially backward country by modern standards" in the 1960s, the AFP news agency reports.
The man, who lives in Adelaide, was charged in 2010 after South Australia lifted the statute of limitations.
The man's lawyers said that they would make another attempt to stop his trial because of procedural unfairness in defending charges from nearly 50 years ago.
Aside from rape, the man is also charged with four counts of assault occasioning actual bodily harm.