Pakistan restores BBC World News TV channel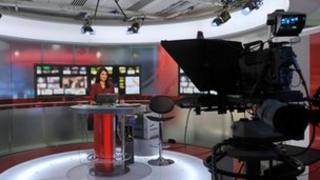 BBC World News television has been fully restored in Pakistan after being taken off air in November 2011.
Welcoming the move, the BBC said it hoped there would be no further disruption to its services.
Pakistani cable operators had blocked the channel after it broadcast a documentary called Secret Pakistan.
The two-part BBC documentary questioned the country's commitment to tackling Taliban militancy, arguing that some in Pakistan were playing a double game.
Correspondents said the authorities were likely to have put pressure on the All Pakistan Cable Operators Association to impose the ban, although Pakistan denied this.
Last month, Prime Minister Yousuf Raza Gilani told the BBC he wanted to see the channel back on air.