Japanese authorities concerned about 'lonely deaths'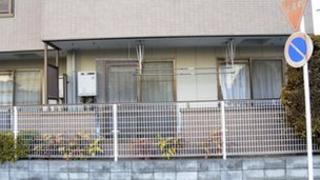 The discovery of three bodies that lay unnoticed for up to two months in an apartment in Japan has raised concern over so-called "lonely deaths".
The three people, believed to be from the same family, were discovered on Tuesday in Saitama, north of Tokyo.
Electricity and gas to the house had been cut off, there was no food in the house and just a few one-yen coins.
Despite being the world's third richest country, Japan has seen a number of similar cases in recent years.
Such deaths are referred to as "kodokushi" - lonely deaths.
The BBC's Roland Buerk, in Tokyo, said when the police broke into the apartment in Saitama, they found the three bodies extremely thin.
It is believed they were a couple in their sixties and their son in his thirties who died of starvation. The alarm had been raised by the building's management company.
The Asahi Shimbun newspaper said that the family had asked a neighbour for help, but had been refused and instead advised to contact the welfare authorities.
The family did not do so, a move some local media outlets have put down to feelings of shame.
Asahi Shimbun quoted lawyer Takehiro Yoshida as saying: "Some people have a resistance to going on welfare and are reluctant to consult with authorities. Others are isolated in their communities."
Our correspondent says the case has prompted soul-searching in one of the most affluent societies on earth about whether the needy are falling through gaps in the welfare system.
Increasing numbers of poverty stricken elderly people are dying lonely and unnoticed deaths in Japan.
Last month two sisters in their forties were found dead in their freezing apartment on the snowbound northern island of Hokkaido.
In 2010 the authorities discovered that Tokyo's oldest man had actually been dead for some 30 years, which in turn triggered a hunt for "missing" centenarians around the country.