Six Nato soldiers killed in Afghan helicopter crash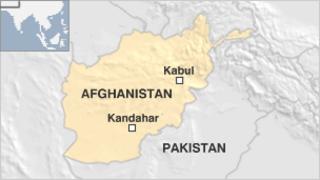 Six Nato troops have died in a helicopter crash in Afghanistan, the worst such incident for Nato since 30 of its soldiers died last August.
Nato said the helicopter came down in the south, while a Pentagon official said the dead were US Marines.
No insurgent activity had been reported in the area, and the cause of Thursday's crash is now being probed.
No further details of the crash would be released until the families of those on board had been informed, Nato said.
"The cause of the crash is under investigation, however initial reporting indicates there was no enemy activity in the area at the time of the crash," a spokesman from the International Security Assistance Force (Isaf) led by Nato said.
Isaf has not officially disclosed the nationalities of those killed, but a senior Pentagon official told the Associated Press that the troops were US Marines.
Earlier on Thursday, at least seven civilians died in a suicide attack at an airport used by international forces in the southern Afghan city of Kandahar.
The attacker, driving a car, detonated explosives close to a gate at the perimeter of the airport. Afghan officials said the victims included two children.
The Taliban have said they were behind the attack, which analysts say shows Kandahar's fragile security situation.
In August 2011, 30 soldiers, including 22 US Navy Seal commandos, died in a helicopter crash in the east of Afghanistan. Seven Afghan commandos and a civilian interpreter were also killed.
They were aboard a Chinook helicopter that went down in a district of Wardak province, west of Kabul. Officials, witnesses and the Taliban have said it was shot down by insurgents during a combat mission.