Vanuatu profile - Media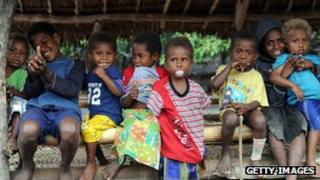 The single TV channel on Vanuatu was established with the help of Radio France Overseas (RFO) and broadcasts in French and English.
Radio Vanuatu runs a shortwave and mediumwave (AM) service, as well as local commercial FM stations.
BBC World Service (99 MHz), Radio Australia, Radio France Internationale and China Radio International are available on FM.
There is a government newspaper, Vanuatu Weekly, and a handful of privately-owned papers.
There were nearly 30,000 internet users by 2014 (InternetLiveStats.com).
The press
Vanuatu Weekly - state-owned
L'Hebdo Du Vanuatu - French-language, from publisher of Daily Post
The Vanuatu Independent - private weekly
Port Vila Presse - private weekly
Ni-Vanuatu - private weekly
Television
Television Blong Vanuatu - operated by state-owned Vanuatu Broadcasting and Television Corporation (VBTC)
Radio
Radio Vanuatu - operated by state-owned VBTC
Capital FM 107 - private, Port Vila
Laef FM - Christian, Port Vila