Japan set to ease arms export ban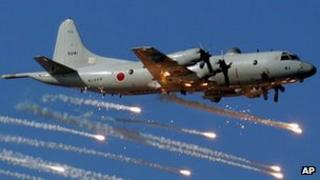 Japan is to ease a ban on arms exports that has been in place since 1967, the top government spokesman has confirmed.
The move will allow Japan to jointly develop arms with other countries and supply military equipment for humanitarian missions, the spokesman said.
It is expected to help bring military costs down at a time of growing concern about the massive public debt.
It is the first comprehensive revision to the ban since it was enacted.
Japan is concerned about the growing military might of China - and the threat from North Korea - and hopes the move will strengthen the domestic arms industry.
Close watch
"The new standards (on weapons exports) are a result of the government considering measures that required attention amid recent changes to the environment surrounding international defence equipment," Chief Cabinet Secretary Osamu Fujimura said.
The revised rules will continue to ban sales to communist nations, those subject to UN trade embargoes and those involved in international conflicts, the government said.
Mr Fujimura said Japan would still keep a close watch on exports to avoid fanning conflicts.
The ban is a legacy of Japan's post-war pacifist constitution. The restrictions on weapons sales date from the height of the Cold War in the 1960s, when Japan banned exports to communist countries and those engaged in international conflicts.
The ban was extended to most other countries in the following decade.
Exemptions have been granted in the past to allow technology sharing with the US, with which Japan has a security alliance.
Joint development with other nations is seen as a way to bring defence spending costs down. The move could also open up new markets for Japan's big defence contractors.