World media concern over North Korean succession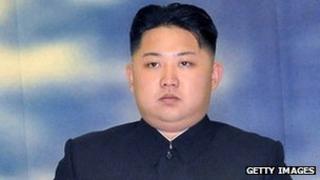 No sooner had the death of North Korea's leader Kim Jong-il been announced, than the press worldwide began to speculate on whether the regime would be able to effect a smooth succession.
Many papers question whether Kim Jong-il's anointed successor, his youngest son Kim Jong-un, is capable of taking over the reins of power immediately.
A number of commentators warn that uncertainty within the North Korean power structure could undermine the stability of the region as a whole.
ASIA
South Korea's The Korea Times
Jong-un has a weak power base, unlike his father who had undergone 20 years of training under his father Kim Il-Sung. Observers are worried about a behind-the-scenes power struggle or nuclear instability… North Korea without Kim Jong-il might be more unstable, dangerous and provocative than the country under his control.
South Korea's Choson Ilbo
Kim Jong-un is in a vulnerable position due to his father's sudden death. It seems more likely that a cabal of old men led by Jang Song-taek, Kim Jong-un's uncle and another vice-chairman of the National Defence Commission, will wield the real power using Kim Jong-un as a front.
South Korea's Hankyoreh
Pyongyang attempted to dismiss any apprehensions about the stability of its regime by emphasizing the fact that successor Kim Jong-un was taking over, but at this stage it is impossible for anyone to say whether it will be able to keep events under control.
Japan's Nikkei Telecom 21
The sudden demise of Kim Jong-il, who built a singular dictatorship where the military stood paramount over a hermetic society, has plunged the Korean peninsula into uncertainty… His abrupt death threatens to create a power vacuum.
Japan's Asahi Shimbun
The Korean Peninsula has been plunged into a state of uncertainty with the death of North Korean strongman Kim Jong-il… This could translate into turmoil.
China's Global Times
China must firmly and clearly safeguard the independence and autonomy of North Korea to ensure that North Korea's transition of power is not subject to external interference.
China's Huanqiu Shibao
The successor is after all too young, so there will be some uncertainty in the country... Our greatest hope is that North Korea can have a smooth and peaceful transition to achieve a smooth succession of power.
RUSSIA
Rossiyskaya Gazeta
It is clear now that the North Korean elite [have]... pinned their hopes on maintaining at least formally the old structure of power. But it is obvious that Kim Jong-un will have to rely on more experienced people who have little by little formed his "support group"… One way or another, North Korea is in for a prolonged period of uncertainty.
Vedomosti
Kim Jong-un is not to be envied: this 30-year-old man has found himself, although nominally, at the helm of a country that by and large only has two clear paths to choose from. The first one, of inertia, will inevitably lead to a social explosion and collapse. The second would mean a careful conversion of the economy to market mechanisms and the restraining of public discontent.
EUROPE
France's Le Monde
The first thing that follows this death is a climate of uncertainty… You knew where you were with Kim Jong-il. The success of the succession can't be taken for granted, there are lots of questions to which we don't know the answers: how will the population, the army and the ruling class react? Will this not reveal rifts within the party and army leaderships?
France's Le Figaro
Kim Jong-un faces the difficult task of leading a regime that is economically weak… The immediate announcement of his nomination confirms the desire of those in charge not to allow a vacuum to form, at a time when the regime is concerned about the wave of revolt that has swept away several of its allies in the Middle East.
France's Liberation
Farewell "Dear Leader", long live the "Great Successor"… Peking despised Kim Jong-il while at the same time finding him useful, Seoul is concerned at the possibility of new provocations from his son, and the region as a whole fears for its stability.
Italy's Corriere della Sera
The North Korean dictator is dead, but power must stay in the family: after the demise of Kim Jong-il, his son Kim Jong-un has been elevated to the rank of "Great Successor".
Italy's La Repubblica
From father to son: it's been confirmed that North Korea is a dynasty. Kim Jong-il, who was effectively considered to be a demi-God, inherited the reins of power from his father, Kim Il-sung, and now he is passing them on to his son, a young and inexperienced leader.
Italy's Il Sole 24 Ore
The succession looks set to be complex and full of pitfalls. There is a risk that North Korea will sink deeper into the chaos and instability that took hold in 1994 on the death of Kim Il-sung, the "Great Leader"… Now, while the regime in Pyongyang prepares for the solemn funeral of Kim Jong-il, there is a worrying question to which no one knows the answer: who will be in charge on the other side of the last iron curtain remaining on the face of the planet?
BBC Monitoring selects and translates news from radio, television, press, news agencies and the internet from 150 countries in more than 70 languages. It is based in Caversham, UK, and has several bureaux abroad.