Bangladesh inquiry into killings and disappearances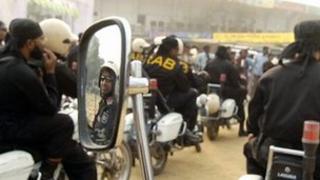 The authorities in Bangladesh have announced an inquiry into a recent spate of killings and disappearances.
Police say they have recovered the bodies of seven men in the last eight days. One was an opposition activist - it is unclear who the rest were.
At least 40 people have disappeared between January 2010 and November 2011.
Security forces have rejected accusations of involvement, after allegations that some men had been detained by plain-clothed officers.
According to the local human rights group Odhikar, most victims are opposition political activists, but some are victims of criminal feuds or business rivalries.
"What is alarming is that the families of the victims have told us members of Rapid Action Battalion...or police took their relatives. And they never returned," Odhikar secretary Adilur Rahman Khan said.
The organisation asserts that only a fraction of the real number of disappearances are officially recognised.
Bangladesh's Home Minister Sahara Khatun says that she is determined to address the problem.
"I've already told [law enforcement agencies] to investigate incidents of disappearances or secret killings. They are already working on this," she told the AFP news agency after holding a meeting with the country's police chiefs.
On Wednesday the head of the state-run national Human Rights Commission said that the government had to prove that its law-enforcement agencies were not involved in the higher number of disappearances.
Media reports on Wednesday said that the bodies of seven men found with their hands tied near the capital Dhaka had head wounds. Correspondents say that the bodies were recovered from an area known for a high incidence of crime.
Police say that the opposition Bangladesh Nationalist Party (BNP) activist had been strangled to death. He disappeared from the Jessore area on Wednesday.