Singapore profile - Leaders
President: Tony Tan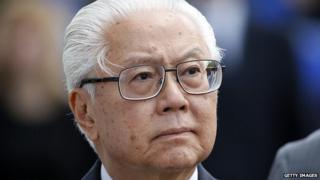 Tony Tan, a former deputy prime minister, won the 2011 presidential election by a narrow margin. He was seen as the establishment candidate.
All four candidates in the election - the first of its kind for 18 years - shared the same surname, Tan.
Presidential candidates run as individuals because Singapore's head of state is supposed to be non-partisan.
Prime minister: Lee Hsien Loong
The elder son of Singapore's founding father Lee Kuan Yew, Lee Hsien Loong took office in August 2004, without an election, as part of a planned handover of power.
He vowed to continue the policy of opening up Singapore's society.
Mr Lee won re-election with typically large PAP majorities in 2006 and 2011. However, the opposition made some significant gains in 2011, spurred by voter concern about income inequality and immigration.
The prime minister said the election marked a "shift in the political landscape", and said his party would undergo "soul-searching".
A former army officer, Mr Lee followed his father into politics at the age of 32, becoming deputy prime minister in 1990.
As finance minister in his predecessor's cabinet, he was credited with helping to secure Singapore's competitive edge amid growing competition from China.
Mr Lee's father, who oversaw the transformation of Singapore into an economic power, served as the cabinet's official mentor between 2004 and 2011, when he said it was time to make way for a younger generation.