Australia probe into iPhone 'fire' on plane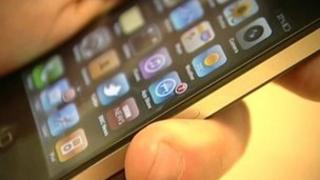 Australian air safety officials have launched an investigation after an airline passenger's Apple iPhone apparently caught fire during a flight.
Local airline Regional Express said the phone began glowing red and emitting dense smoke after the plane landed in Sydney on Friday.
Flight attendants had to douse the phone, which has since been handed to investigators.
Officials said they would be consulting Apple as part of their inquiry.
"We have no previous records of iPhones undergoing spontaneous self-ignition," a spokesman for the Australian Transport and Safety Bureau (ATSB) told AFP news agency.
"We do have the phone, it's in our custody, and we will be undertaking a technical examination of it."
Apple said it was looking forward to working with the investigators.