Roadside bomb kills three Afghan civilians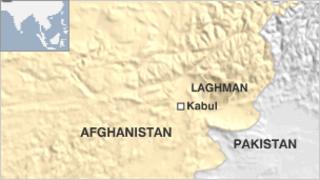 At least three Afghan civilians were killed when their vehicle hit a roadside bomb in the eastern province of Laghman, officials say.
The bomb was planted under a bridge in Alingar district, police said.
Roadside bombs are often planted by insurgents. No group has claimed responsibility for the attack.
Separately, two Nato soldiers were killed in the south as troops consolidated territory captured from insurgents, the coalition said.