Maoists admit they killed India nun Valsa John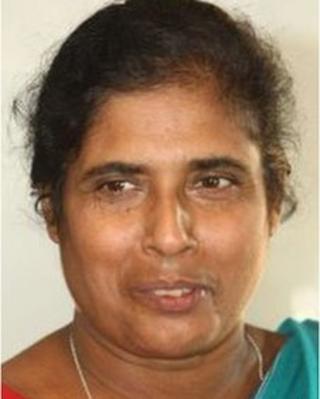 Maoist rebels in India's Jharkhand state have told the BBC that they were behind the killing of a nun who campaigned for tribal rights.
Rebel spokesman Somnath said Sister Valsa John was "working for the interests" of mining companies.
The nun was killed after about 50 people broke into her home last week. Police said Maoist pamphlets were found at the crime scene.
More than a dozen villagers were detained in connection with the murder.
Police said the rebels were finding it hard to infiltrate the area, where the nun had considerable influence.
'Mining mafia'
Speaking to the BBC's Salman Ravi in Raipur, Somnath said that Sister John was working against their organisation.
She had "let down the tribals" and hence they had to "resort to the extreme step" [of killing her], he said.
"The tribespeople had to incur a huge loss of property and lives as the result of forceful grabbing of their land by those involved in coal mining activities," he said.
Initially, the police said they believed the Maoist pamphlets were left at the crime scene to mislead investigators.
But after interrogating the detained villagers, police said they believed that the rebels were behind the murder.
Sister John's brother said she had recently spoken of threats from a "mining mafia". There has been no word from mining officials.
Some reports said that Sister John had also angered a group of tribal people by going to the police to file a complaint after a local woman was allegedly raped. The tribesmen wanted the issue to be settled out of court.
Sister Valsa, originally from Kerala, was working with the Missionaries of Charity and had gone to Jharkhand to work with tribespeople.
Our correspondent says she later took up the cause of tribal people displaced by mining around Pakur, about 400km (250 miles) north-east of the state capital Ranchi.
The state government has ordered an inquiry into the incident.