Australian compensated after shampoo bottle drug mix-up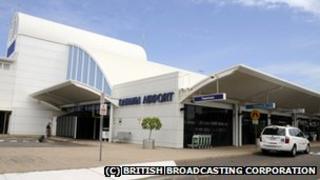 An Australian man has been paid thousands of dollars in compensation after being wrongly accused of smuggling ecstasy in shampoo bottles.
Neil Parry of Darwin spent three days in jail after being arrested at the city's airport last year.
But his bottles were found to contain shampoo and conditioner, not 1.6kg (3.5lb) of liquid ecstasy as alleged.
Mr Parry said the AUS$100,000 (£63,000; $100,000) payout from customs "was not worth it".
He told ABC radio he had spent 17 months in a legal battle with the Australian Customs and Border Protection Service, and that most of the compensation would go towards his legal costs.
In a statement, the customs service said "mistakes were made during the presumptive testing of Mr Parry's goods" and additional drug-testing procedures had been introduced.
Mr Parry's boat and the homes of two friends were searched during the customs investigation.