Australia's Hobart jail hostage drama ends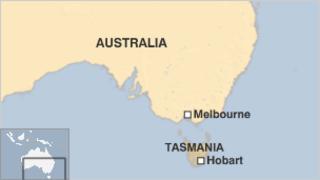 Two staff members at a prison in the Australian city of Hobart have been freed unharmed, hours after inmates took them hostage.
Police negotiators were brought in to deal with the situation, as much of Hobart's Risdon Prison was put in lockdown for 24 hours.
Reports said the prisoners used makeshift weapons such as razor blades.
Officials said they would now investigate whether any criminal offence had been committed.
Tasmanian Corrective Services director Robert Williams has refused to comment on what sparked the incident.
"The inmates surrendered and have been secured to their cells. Both inmates involved are uninjured," he said.