Doudou Faye: Men jailed for paying smugglers to take sons from Senegal
A Senegalese court has sentenced three fathers to a month in prison for paying smugglers to take their sons to Europe.
One of the boys, 15-year-old Ousmane Faye, died at sea in October. He was a talented footballer who hoped to join an academy in Italy.
Faye's father did not tell his wife he was sending their son abroad, the court heard, wanting it to be a surprise.
The court in the city of Mbour also gave the fathers two-year suspended sentences for endangering lives.
This is the first time parents of undocumented migrants have been sentenced to jail in Senegal, the BBC's Ndèye Khady Lo reports from the capital, Dakar.
The ruling has divided public opinion but many say it will not stop young people taking their chances in makeshift boats, our reporter adds.
The UN says the Canary Islands, an overseas Spanish territory some 1,400km (870 miles) from Senegal, has seen a surge in migrants coming from West Africa.
In just one operation in November, Senegal's police say they intercepted more than 1,500 migrants at sea.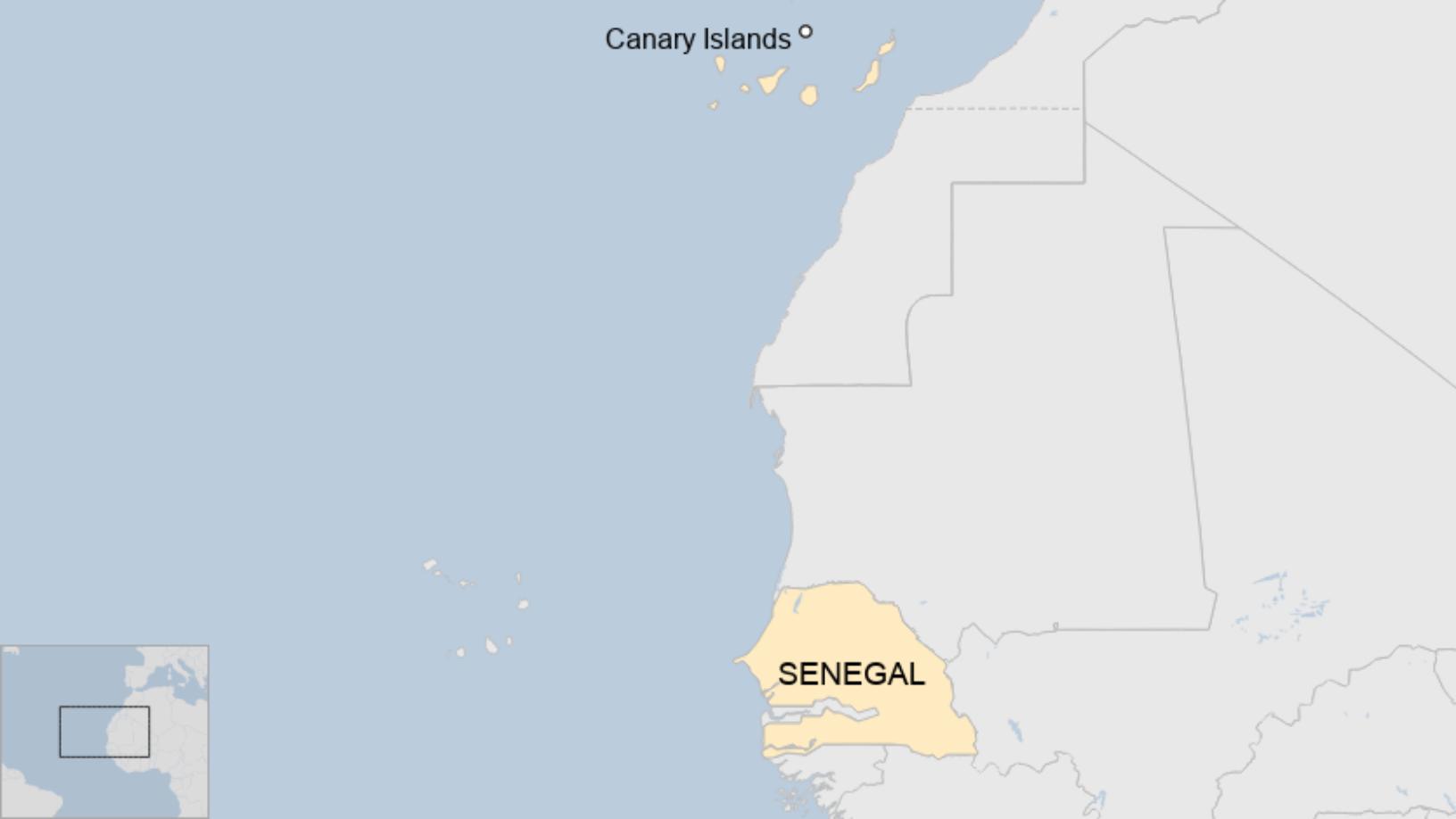 All three fathers sentenced on Tuesday - Keita Lo, Serigne Dieng and Mamadou Lamine Faye - are fishermen.
Faye is still grieving for his son, Ousmane, nicknamed Doudou.
The boy was one of many passengers in a wooden boat heading to the Canaries in October. But he fell ill en route and died, with his body thrown overboard.
His father had paid a $450 (£338) fee to the smugglers.
"I don't think this trial is a solution," Boubacar Sèye of migrant non-governmental organisation Horizon sans Frontières told the BBC last week.
"Doudou's father needs psychological assistance more than a trial. If he knew that his son was going to die, he wouldn't let him board. The solution is to fight the smugglers."