South Africa escape: Manhunt launched for inmates on the run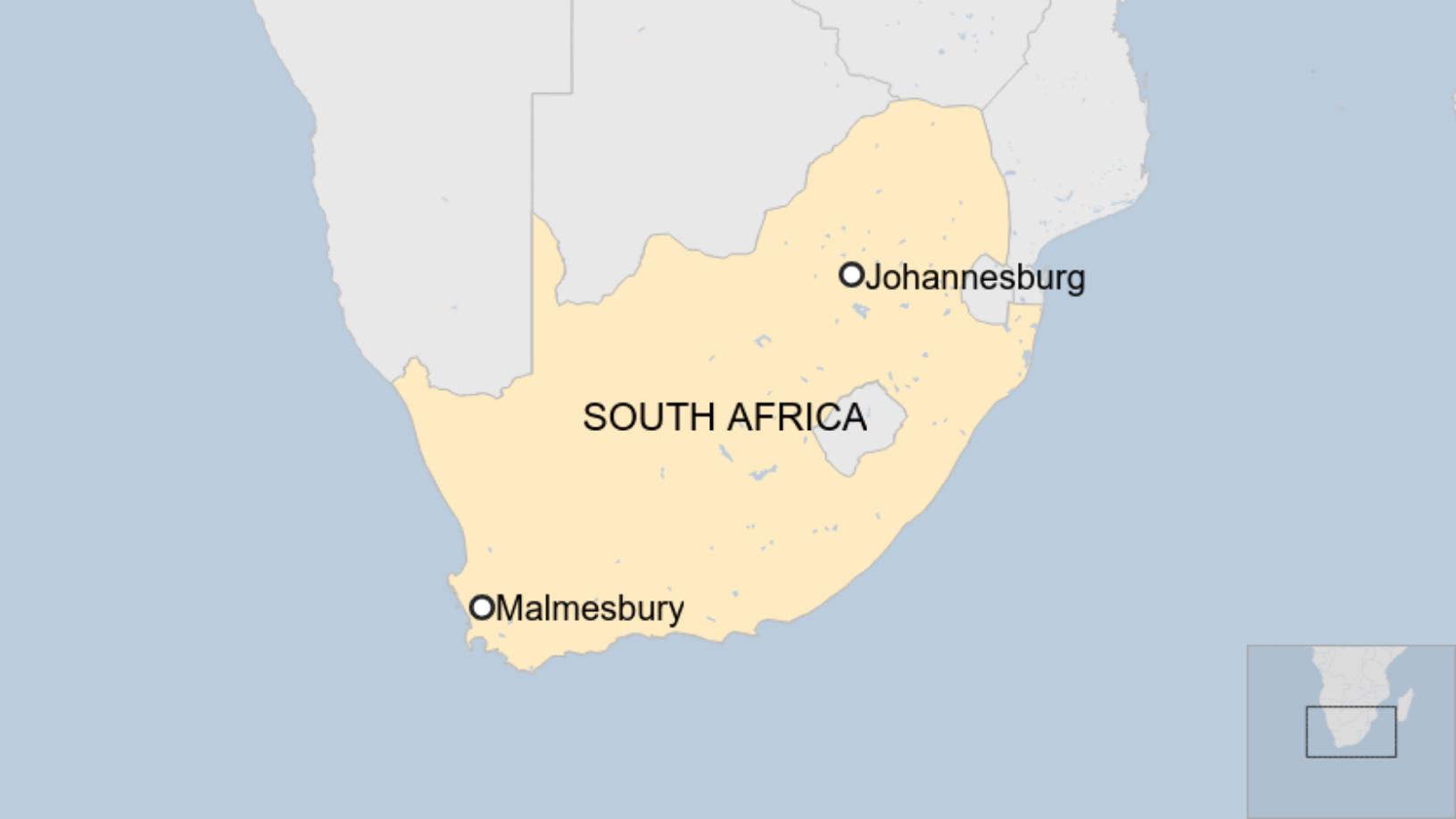 A manhunt is under way in South Africa after a jail break by 69 inmates in the south-western town of Malmesbury.
Eight are still at large but 61 have been re-captured, the Department of Correctional Services said.
It said the break-out happened when prisoners overpowered staff in the jail. Previous reports said they had escaped while being transferred to court for trial.
People have been warned not to attempt to catch any of them.
Part of the escape was caught on camera by a member of the public who was sitting in his car.
"The incident happened when officials were providing exercise to inmates. At the time, the centre had 451 offenders and 20 officials on duty," the centre said in a statement.
"The escapees overpowered officials, took the keys and locked three officials in a cell and opened other cells before escaping through the main entrance and over the roof. During the incident, nine officials sustained minor injuries and bruises."
Correctional services spokesperson Logan Maistry said: "The search party including detectives, on foot and in vehicles, has already covered much ground with the re-arrest of several escapees."
An investigation is under way to find out how the escape happened.