South Africa post office murderer given life for killing Uyinene Mrwetyana
South African post office worker Luyanda Botha has been handed three life sentences after admitting to the rape and murder of 19-year-old student Uyinene Mrwetyana.
Her killing in August sparked large protests over the high levels of violence against women in the country.
There were brief cheers in the court on Friday as the sentence was handed down.
In South Africa some 2,700 women were murdered by men last year.
That is five times higher than the global average. In addition, at least 100 rapes were reported daily.
In September, at an emergency sitting of parliament on this issue, President Cyril Ramaphosa said urgent action was needed and likened the figures for violence against women and children to those of a country at war.
Shortly after her murder, reports emerged that Ms Mrwetyana had been lured into the mail room of a post office in Cape Town.
Botha hid her body in the post office's safe before taking it to another place and setting fire to it, News24 adds quoting the prosecution's summary.
The first-year film and media studies student had been missing for a week before her body was found dumped in Khayelitsha township.
The family has announced a scholarship in Ms Mrwetyana's name at the University of Cape Town where she was a student.
"Though it may be cold comfort to you today, it is not without significance that she was a fighter and clearly had a fighting spirit for her life."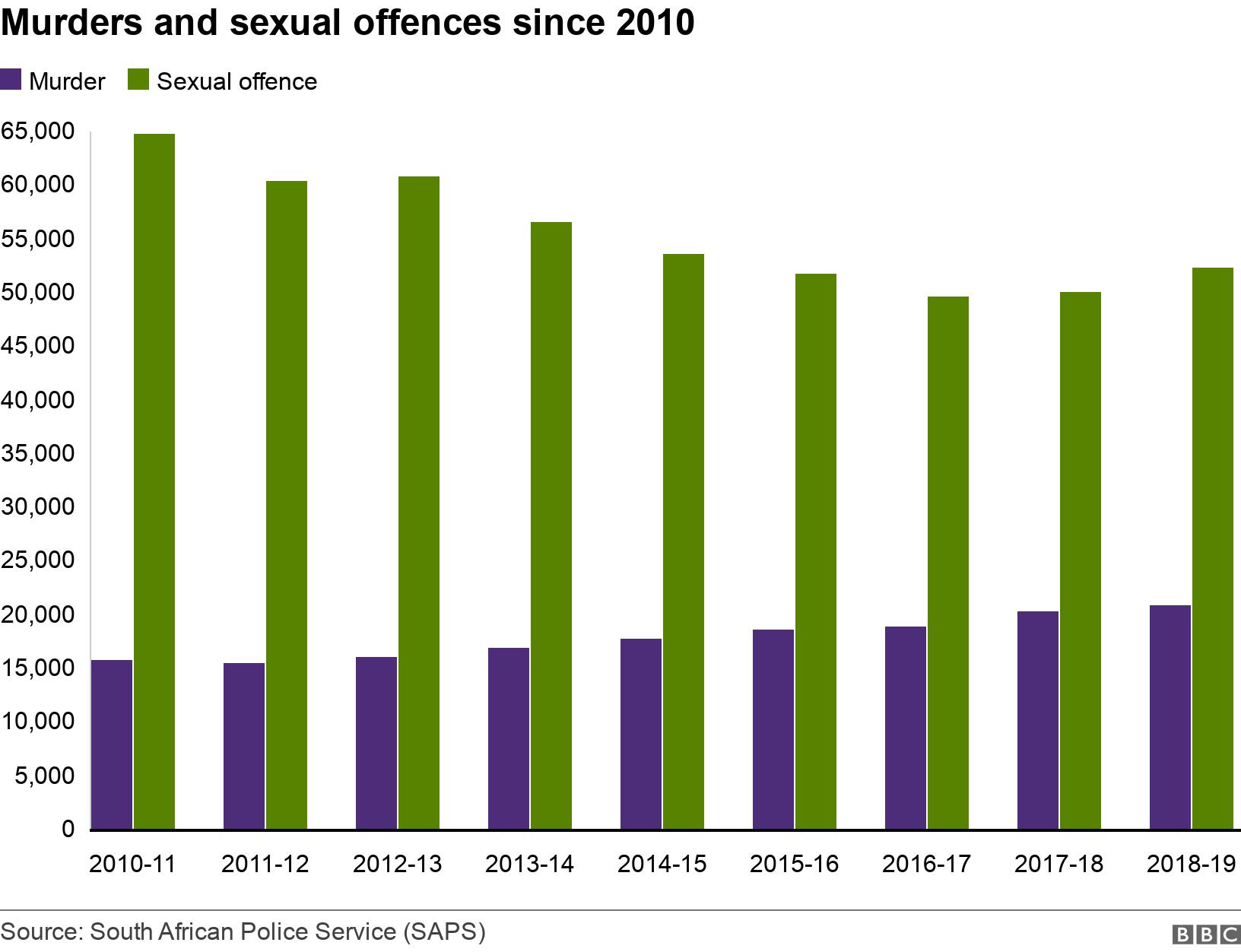 For many it was a sombre reminder of how dangerous everyday life had become for many South African women and that it seemed nowhere was safe - not even a post office, says the BBC's Pumza Fihlani in Johannesburg.
This ruling may go some way in restoring people's faith in the justice system, our correspondent adds.
In a statement on the release of the latest figures in September, the Minister of Police Bheki Cele, said reversing the rising murder trend of the last six years was a "mammoth task, but is doable".
Gender violence in South Africa
One in five women are assaulted by their partner
More than 40,000 cases of rape are reported every year, most of the victims are female
Femicide in South Africa is five times higher than the global average
Source: Medical Research Council 2009 study; Stats SA Demographic and Health Survey 2016