BBC journalists freed in Uganda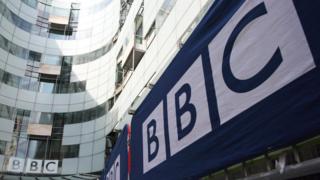 A team of BBC journalists has been freed on bail following their arrest in Uganda.
The journalists were looking into the illegal sale of government drugs and were detained on Wednesday night.
A police spokesman acknowledged that their work was in the public interest - to show how easy it is to buy drugs.
On Thursday, a government spokesman condemned the team's arrest, saying they had been working with the government's knowledge to uncover corruption.
The police said that a team had been set up to find the suspects behind the alleged theft and sale of drugs in public health facilities.
The BBC said it was continuing to work with the authorities.
The journalists, and those arrested with them, are still required to report back to the police next month. They face charges relating to the unlawful possession of classified drugs.
Solomon Serwanjja, a prominent Ugandan broadcaster who was also working with the BBC, went into hiding after his colleagues' arrest. He later presented himself to the police and was released on bail.
Serwanjja's wife and the team driver were also arrested on Wednesday and have since been released.
Several media rights organisations have condemned the arrests, calling them an infringement of journalistic freedoms.