Number of migrants 'abandoned by Algeria' in Sahara drops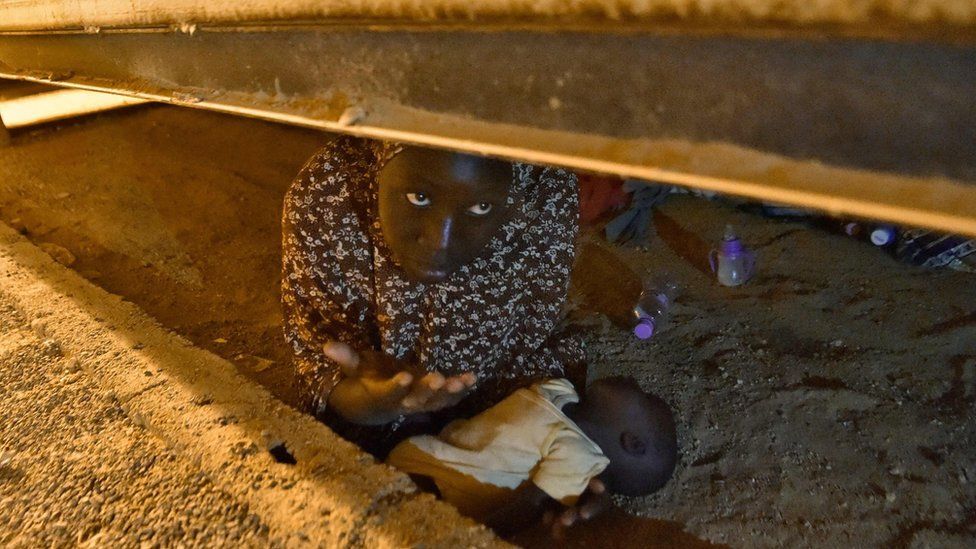 The number of migrants allegedly being forced to cross the Sahara Desert on foot by Algeria has dropped significantly, a UN agency says.
The International Organization for Migration (IOM) has dealt with about 10,000 people abandoned near the southern border since last September.
Some were left by traffickers, but others were expelled by Algerian authorities, the IOM said - a claim rejected by the North African country.
But now the flow has almost stopped.
An IOM spokesman told the BBC that the numbers arriving at the borders with Niger and Mali had dropped significantly, saying only a "couple of dozen" people had arrived in Gao, Mali, since the end of June.
Algeria is on the migrant route to the Mediterranean, and has seen an estimated 100,000 people cross into its territory in the last few years, mainly from West Africa.
According to Mr Loprete, migrants were dropped off as far as 30km (19 miles) from the border and told to walk in temperatures that can reach 45C (115F).
AP's Lori Hinnant, who reported on the crisis in June, told the BBC that the heat "goes through the soles of your shoes, it sears your lungs".
Almost all the people she had spoken to had "seen people fall along the way", she said. One migrant, from Mali, told the IOM in May it was like "walking through hell".
In May Algeria's foreign ministry dismissed reports that it was involved, saying the aim of the accusations was to "undermine the country's image and its relations with its neighbours in the south".
It said that it deported illegal migrants with consultation of their home countries and with "full respect for human dignity and rights".