Mali Fula villagers were killed 'in cold blood'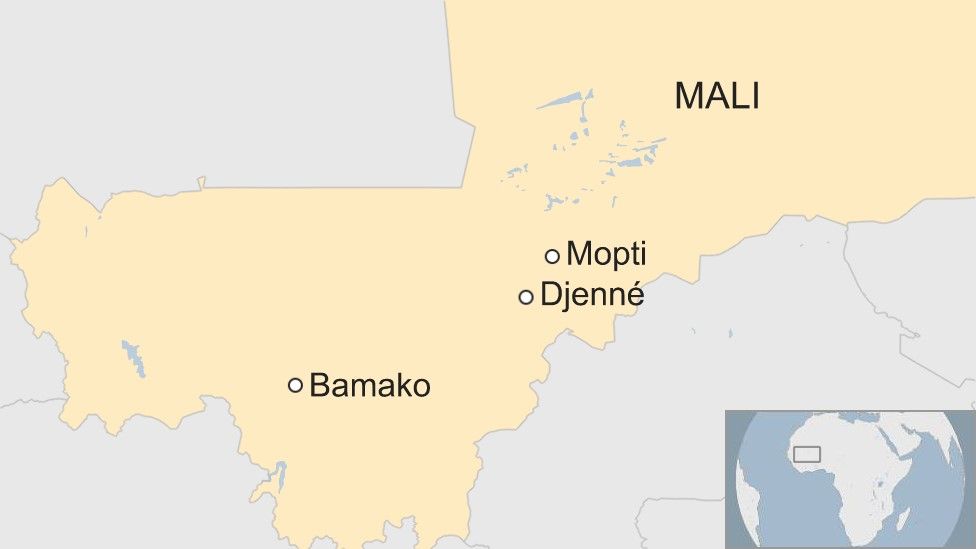 Traditional hunters have killed 32 civilians in an isolated village in central Mali, a local group says.
The hunters, known locally as "Dozo", surrounded the village in the Mopti region and separated members of the Fula ethnic group from the other villagers before killing them.
Children were among the victims in Saturday's attack, an official said.
There has been increasing violence between Fula, who are traditionally herders, and other ethnic groups.
A further 10 people were missing from the village, near the town of Djenné, said Abel Aziz Diallo, president of Tabital Pulaaku, a Fulani association.
"They surrounded the village, separated the Fula people from the others and killed at least 32 civilians in cold blood," he told AFP news agency.
The Fula complain that they are being regularly targeted by traditional hunters in the name of the fight against jihadists. They accuse the Malian military of supporting such incidents.
The Malian army has also been accused by rights groups of carrying out extrajudicial killings in the central region. The army says these were operations against militants.
On Thursday the US asked Mali to investigate after 25 bodies were found in mass graves in the Mopti region. The Malian government admitted elements of the army were involved.