Diane Rwigara: Rwandan politician's assets auctioned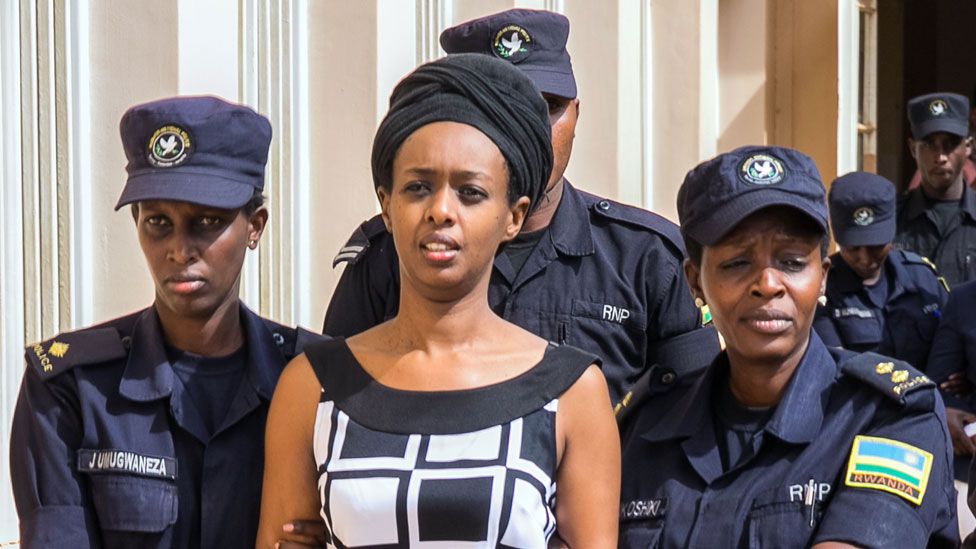 Rwandan authorities have auctioned off assets from the family business of a jailed critic of President Paul Kagame.
Diane Rwigara was barred from running in last year's election, and was later arrested on accusations of forgery and inciting insurrection.
The Rwanda Revenue Authority sold machinery from the family's tobacco business for almost $2m (£1.5m) in a bid to recover $7m in tax arrears.
The family says the auction and charges against her are politically motivated.
A previous auction of Ms Rwigara's family business assets - of processed tobacco - netted more than 500m Rwandan francs (£570,000).
Ms Rwigara is a renowned women's activist in Rwanda and her family says their problems began with her decision to contest the presidency.
Her bid was unsuccessful when she was disqualified after investigators alleged Ms Rwigara had committed an electoral offence by collecting forged signatures to endorse her candidacy.
She denied the allegation, saying that she met all the requirements to run.
Ms Rwigara was arrested with her mother, Adeline Rwigara, in September 2017 at their home in the capital, Kigali.
Her mother also faces charges of inciting insurrection.
President Kagame won the election that year with 98.63% of the vote.
He has been praised for bringing economic stability to the country following the 1994 genocide, in which some 800,00 ethnic Tutsis and moderate Hutus were killed by Hutu extremists.
But human rights groups accuse him of suppressing democratic opponents and muzzling the independent media.