Rwanda church closures: Pastors arrested for defying order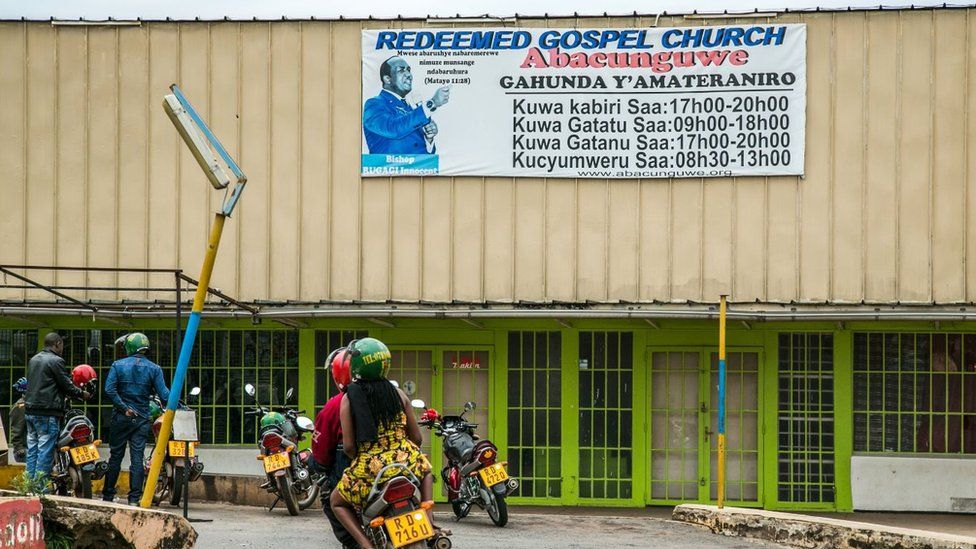 Police in Rwanda have arrested six pastors they accuse of being the "masterminds" behind a plot to defy a government order closing churches.
The suspects allegedly held "illegal meetings with bad intentions" following the closure of more than 700 churches and a mosque in the capital Kigali.
The government says the structures all fail to comply with building regulations and noise pollution laws.
Among those arrested was famous pastor Bishop Rugagi Innocent.
He was allegedly heard calling the decision to stop the churches from operating "abrupt", according to the BBC's Prudent Nsengiyumya.
Rwandan police spokesman Theos Badege told news agency AFP on Tuesday the six Pentecostal preachers "conducted illegal meetings with bad intentions aimed at calling for the directives to be defied".
"After the suspension of churches that did not meet required standards, some church leaders began illegal meetings intended to defy and obstruct the directive," he added.
"Police began investigations to find the masterminds behind this illegal act."
Most of the are churches closed were small Pentecostal ones.
Pentecostal churches, often run by charismatic preachers claiming to be able to perform miracles, have grown rapidly in many parts of Africa in recent years.
Some are massive, attracting thousands of worshippers each Sunday, but others consist of tiny structures built without planning permission.
A government official told the BBC that some of the more than 700 buildings shut down have already reopened after they were approved by inspectors.
According to a proposed new law, all preachers must have theological training before opening a church.
Government official Justus Kangwagye told the BBC's Focus on Africa programme that they simply required the churches to meet "modest standards".
But President Paul Kagame has publicly questioned the need for the churches.