Mugabe: Social media reaction to Zimbabwe president's speech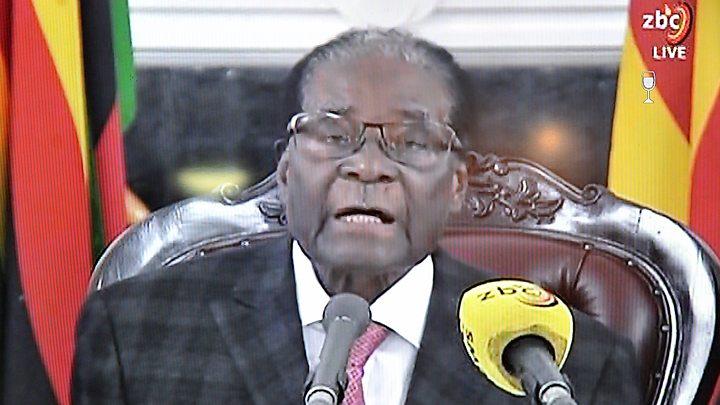 Zimbabwe's President Robert Mugabe has defied calls from the public, the army and his own party to resign, vowing to stay in power for several weeks.
His televised address on Sunday triggered an avalanche of comments across social media.
Responding to another user's comments, constitutional lawyer and human rights activist Tendai Biti argued that Mr Mugabe, who has ruled Zimbabwe since 1980, would never quit.
Tau Moyo was one of many users who expressed shock and anger over Mr Mugabe's decision to stay on.
Talent Machingura put it bluntly, saying that people's hopes were "crushed".
In a Facebook post, Martha Sawyer Peveto wrote:
Ancillar Mangena thought it was Mr Mugabe's message to the world that "he is in charge".
But many users were left simply confused about what may happen next.
Others are already looking forward to Tuesday, when impeachment proceedings might be launched in parliament.
And there were those who just poked fun at the latest developments.