BBC Africa debate: What issues do you want us to discuss?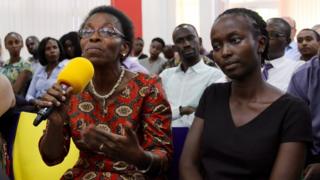 The BBC Africa debate is a monthly discussion programme for and about Africa. We bring together business leaders, political leaders, innovators and entrepreneurs, and you, the citizens of Africa to debate the issues that matter right now.
Each programme is recorded in front of a live audience and they have the chance to question and challenge our guests, as do our followers on social media.
So what are the burning questions you would like us to ask?
Recent debates have taken on topics such as: How to fix Africa's air travel; Should hawking be abolished; How to fix Africa's water crisis and Do women without children face discrimination?
Politics, development, science, sport, health and innovation - nothing is off-limits. Use this form to send your suggestions.
We are not taking your suggestions at the moment.