Uganda book tackles children sexual abuse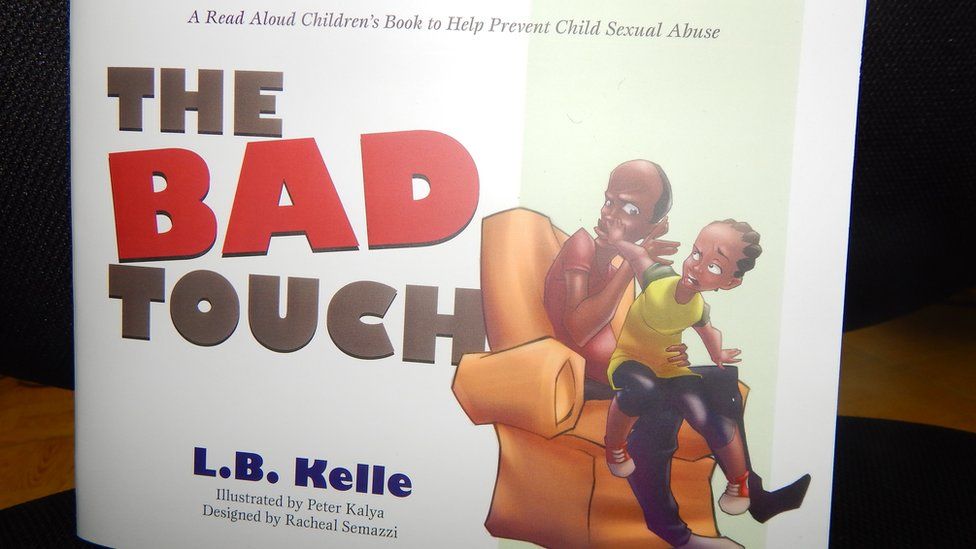 A book which teaches children how to recognise and reject sexual abuse has been launched in the Ugandan capital, Kampala.
The Bad Touch tells the story of a mother telling her children how to resist and expose abusers.
Author Lillian Butele Kelle said sexual violence was often swept under the carpet in Uganda because people don't want to bring shame to their family.
She said that she was abused by a family friend from the age of seven.
"I have used the pain that I have endured all my life towards something positive and empower children to not have to go through the same things that I did," she told the BBC's Patience Atuhaire in Kampala.
She added that the book was meant to be read out loud to children by their parents.
Children should be armed to understand it and be able to come out because often they don't know it is happening, she said.
The writer added that there was a cultural belief in Africa that children should not be exposed to certain things and that was stopping many people from speaking out.
Child sex abuse is increasingly getting attention in Uganda, our reporter says.