Burundian army kills 95 in operation against rebels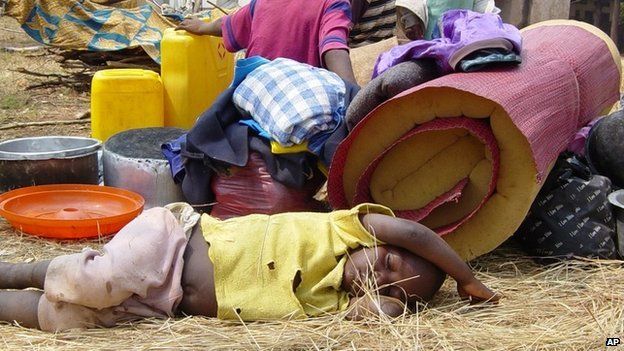 Burundi's army says it has killed 95 members of a rebel group who crossed into the country from the Democratic Republic of Congo recently.
Colonel Gaspard Baratuza, an army spokesman, said the fighters from the so-far unidentified rebel group died during clashes over the past week.
Two soldiers and four civilians were also killed in the fighting, he said.
The clashes in Cibitoke province come about six months before Burundi is due to hold presidential elections.
A month before that, on 26 May, Burundians will vote in parliamentary and local elections.
The governing coalition and its opponents have disagreed over whether President Pierre Nkurunziza can run for a third term.
He is widely expected to seek another term in office but has not confirmed whether he will do so.
Col Baratuza said the motive of the rebels was not immediately clear but there were suspicions the group may have been planning to disrupt the elections.
He said nine members of the group taken prisoner had refused to give details about their loyalties or intentions.
Meanwhile, the United Nations force in DR Congo (Monusco) has launched an operation against the Burundian FNL rebel group.
A spokesman said helicopter gunships and ground troops had destroyed bases belonging to the rebels in eastern DR Congo.
Congolese government troops also took part in the operation, which the UN said was continuing.