Uganda's General David Sejusa 'renounces violence'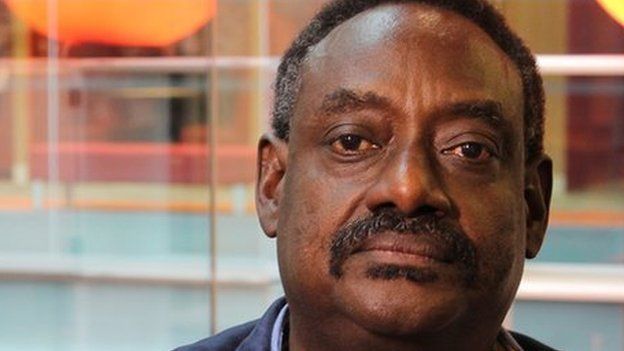 A renegade Ugandan general who returned to Kampala from exile on Sunday has agreed to renounce violence and abide by the law, the government has said.
David Sejusa had been living in the UK since 2013 after claiming that President Yoweri Museveni was grooming his son to be Uganda's next leader.
Mr Sejusa also claimed that anyone opposed to Mr Museveni's succession plan risked being killed.
The Ugandan government has repeatedly denied the existence of any such plan.
"He [Mr Sejusa] negotiated his return. The government facilitated him with a ticket. For now we consider him a free man as his cases are being looked into," said government spokesman Ofwono Opondo.
The army has previously raised the prospect of prosecuting Mr Sejusa for treason but Mr Opondo said there were no current plans for an arrest.
There has been no immediate comment by Mr Sejusa, who has gone to his country home in central Uganda.
His return from exile came a day before Uganda's ruling party holds a conference during which Mr Museveni, 70, is expected to be named as its presidential candidate for the election in 2016.
Mr Sejusa had been viewed as a close ally of Mr Museveni until he went into exile.
He fought in the guerrilla conflict that brought the president to power in 1986.
However, he subsequently became critical of the rapid promotion within the army of Mr Museveni's son, Muhoozi Kainerugaba, who is now a brigadier-general in charge of special forces.
During his exile, Mr Sejusa spoke of Ugandans being "hostages" to a "family clique".
Unless there was significant change, "we shall have to force him [Mr Museveni] out", he told the BBC.
Analysts said the deal for Mr Sejusa's return may have been partly motivated by a wish on the part of the government to stop such a senior figure from joining the opposition.
Criticism of Mr Museveni's rule has mounted in recent years, with opponents accusing him of failing to curb corruption, suppressing dissent and monopolising power.