Pistorius to Dewani: Murder trials in South Africa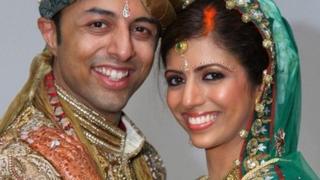 UK businessman Shrien Dewani has formally pleaded not guilty to murdering his wife, Anni, on their honeymoon in South Africa in 2010. He appeared in court in the South African city of Cape Town after failing in a bid to prevent his extradition from the UK.
Mr Dewani's high-powered defence team got off to a brisk and unexpected start in Cape Town's High Court.
On a day many had assumed would be dominated by minor squabbles, bureaucratic issues, and the opening of the prosecution's case, it was defence lawyer Francois van Zyl who rather hijacked the proceedings by submitting, and reading out, a hefty 37 page "plea explanation" outlining Mr Dewani's version of events.
It may be a clever move. Then again it may come back to haunt Mr Dewani in the same way Oscar Pistorius was widely criticised for his own detailed bail application statement.
Comparisons between the two cases - this one is not being televised for the outside world - are hard to ignore.
In Mr Dewani's explanation, three things stood out for me.
The first was "My Sexuality" - the very first topic mentioned after a brief plea of not guilty to all five charges.
'Controlling impulses'
The prosecution was, and still is, expected to make much of Mr Dewani's previously unconfirmed but widely-rumoured gay relationships in order to suggest that his marriage to Anni Dewani was a sham, and that he arranged her murder during their Cape Town honeymoon in order to find a quick, and violent way out of the relationship.
The defence may not have neutralised this line of attack, but this frank, unprompted admission has clearly taken away much of its sting.
Following on from this - the second key point - came Mr Dewani's portrayal of a turbulent, confrontational but ultimately loving relationship with his fiancee and wife.
He acknowledged his own failures, his controlling impulses and temper, and Anni's decision to break off their engagement.
Again, it is hard to resist comparisons with Pistorius and those angry text exchanges between him and Reeva Steenkamp.
Mr Dewani's version sows the first, early seeds of reasonable doubt - that the inside of any relationship is unknowable to outsiders - as Judge Thokosile Masipa concluded in Pistorius's case when she acquitted him of murder.
'Polished challenge'
The third and probably most crucial element was Mr Dewani's well-crafted move to point the finger of blame for Ani's murder squarely at their taxi driver, Zola Tongo.
Tongo has already confessed and been convicted for his role in her murder. But he insisted that Mr Dewani had hired him to arrange the killing as part of a staged carjacking.
Now Mr Dewani has offered a different version of their relationship - of a wealthy foreigner with lots of cash, anxious to hire a helicopter to surprise his new wife, foolishly putting his trust in a polite, seemingly respectable South African driver who kept texting him to check whether he was carrying the necessary banknotes for a helicopter deposit.
Motive may not play a central role in South African trials, but again this comes back to reasonable doubt, and the onus that is placed on the prosecution to show that Mr Dewani's version of events cannot reasonably, possibly be true.
It is obviously much too early to reach any conclusions about this - or any other - trial. But the defence has laid down a bold and polished challenge to the prosecution.
Mr Dewani's fate may hinge to a large degree on Tongo's evidence and his cross-examination.
He is the key witness linking the businessman to Ani's murder. But Tongo has a potential motive to lie - a plea bargain arrangement with the state that means he will serve a significantly shorter sentence if he co-operates with the prosecution and continues to implicate Mr Dewani.
If Tongo changes his story under Mr van Zyl's icily polite cross-examination, or is deemed an untrustworthy witness by the judge, then the prosecution's case - meticulously crafted during these four long years - could yet unravel.