Rwanda genocide: Your questions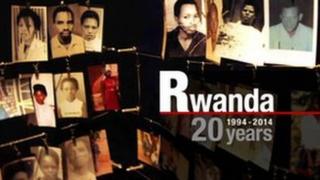 Rwanda is beginning a week of official mourning to mark the 20th anniversary of the country's genocide on Monday.
Between April and June 1994, some 800,000 ethnic Tutsis and moderate Hutus were brutally slaughtered in Rwanda.
The question many people are asking is: What led to such horrific events?
And How has Rwanda dealt with the aftermath, 20 years on?
BBC Africa's Kassim Kayira, who is from Rwanda, will answer your questions on Monday 7 April between 1200 GMT and 1300.
Here are the ways you can take part:
Send your questions for Kassim using the web form below.
On Twitter, tweet your question using the hashtag #Rwanda20yrs
To follow the Q&A live, go to Kassim's Twitter page - you don't need to have used Twitter before or have a Twitter account to see it, just click this link: https://twitter.com/kayira2000
On Facebook, you can send your questions via the BBC Africa Page.
On Google+, you can send questions via the BBC Africa account.
When it's over, we'll collect some of the questions and answers and publish them on this page of our website.
Although Kassim will try and answer as many questions as he can, he won't get to all of them. Questions will be tweeted immediately before the answer, and might therefore be edited for brevity.