Uganda Mayor Erias Lukwago enjoys brief return to power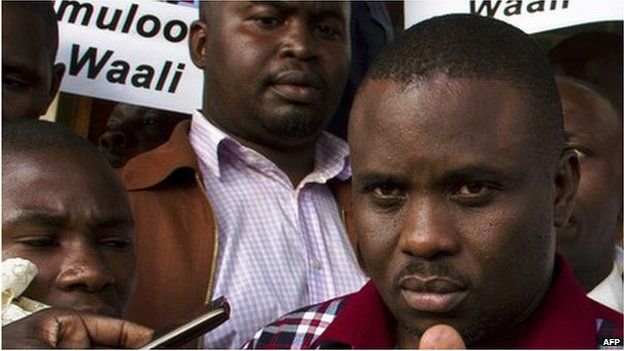 The ousted mayor of the Ugandan capital, Kampala, has been ordered from his office by a judge just hours after returning to his post.
The appeals judge overturned a ruling by the High Court on Friday, which had cleared the way for Erias Lukwago to resume duties.
The opposition figure had returned to city hall in a "grand" procession on Monday morning, Ugandan media report.
A tribunal had found the mayor guilty of incompetence and abuse of office.
He was voted out by Kampala councillors in November following that verdict, but has been challenging it ever since.
Mr Lukwago is a member of the opposition Democratic Party and has said that President Yoweri Museveni is behind the moves to oust him.
He refused to sit in his black leather chair until it was purified by a sheikh from the local mosque, and was presented with a cockerel by a supporter to herald his comeback.
Related Internet Links
The BBC is not responsible for the content of external sites.