South African mother accused of plotting to kill sons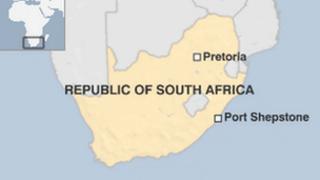 A woman has been arrested in South Africa for allegedly ordering the killing of her two sons as part of a life insurance scam, police say.
The 50-year-old woman approached a relative who had recently been released from prison to ask him to carry out the double murder for about $2,400 (£1,500), a police statement said.
However, he reported her to police, the statement added.
South Africa has one of the highest crime rates in the world.
While it is extremely unusual to hear of a mother ordering the killing of her children, there have been reports in the past of people hiring criminals to rob them so that they could make insurance claims, correspondents say.
The woman, who lived in the south-eastern town of Port Shepstone, is due to appear in court on Thursday on a charge of conspiracy to murder.
"The alleged motive for the [attempted] killing was that she wanted insurance money because she had insured her sons," police spokesman Col Jay Naicker said, the South African Press Association reports.