Libya Al-Hurra TV presenter Qusad shot dead in Benghazi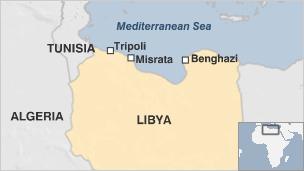 A presenter with a leading television station in Libya has been killed in the restive eastern city of Benghazi.
Ezzedine Qusad, who worked for Al-Hurra TV, was shot dead in his car shortly after leaving prayers at a mosque on Friday afternoon.
The private channel said Mr Qusad was "assassinated by a traitor".
Benghazi is one of the most unstable parts of post-revolutionary Libya. Last month, some 1,200 prisoners escaped from a jail in the city.
Mr Qusad's programme had no political connotations, AFP news agency said.
Libyan journalists have been the target of attacks and kidnappings by militia in recent months, according to campaign group Reporters Without Borders.
The country's government is struggling to control armed groups nearly two years after long-time ruler Muammar Gaddafi was toppled.