'Boko Haram' kills three police in northern Nigeria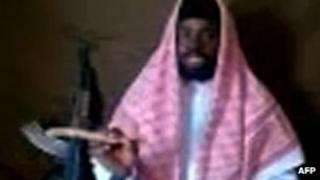 Suspected Islamist militants have killed three officers in a raid on a police station in northern Nigeria.
A police spokesman in Yobe state says the gunmen made off with arms and ammunition following Friday's attack.
The Gujba police station is close to Damaturu, a town that has been attacked several times this year by Boko Haram.
The group has been fighting to impose Islamic law on Nigeria, in a conflict that has killed almost 3,000 people in the past three years.
Violence in the north remains an almost daily occurrence, with four attacks mounted in the region so far this week.
Speaking in the commercial capital, Lagos, on Friday, writer and Nobel laureate Wole Soyinka said the country was at war with Boko Haram and dismissed calls to open talks with the group as "abysmal appeasement".