Tunisia 'police rape' condemned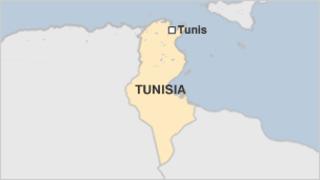 Tunisia's minister for women has condemned the alleged rape by police of a woman who was later - together with her fiance - charged with indecency.
"Nobody is above the law," the minister, Sihem Badi, told reporters.
A lawyer for the woman says she was charged with public indecency after being raped by two officers.
The Tunisian interior ministry says that before the alleged rape took place, the woman and her fiance were found in an "immoral position".
The woman's lawyer, Bouchra Belhaj Hmida, told AFP news agency that the Islamist Ennahda party - the largest party in Tunisia's governing coalition - bore a "political and moral responsibility".
She said there had been "many cases of sexual, moral, and financial harassment" of women by officers since the government came to power in October 2011 - in democratic elections nine months after the overthrow of long-time President Zine al-Abidine Ben Ali.
The incident involving the unnamed woman occurred earlier this month.
A judge is due to rule next week on whether to proceed with the case against the couple.
They could face a six-month jail sentence if convicted of indecency. Human rights groups have called for the charges to be dropped.