South Africa ends fracking freeze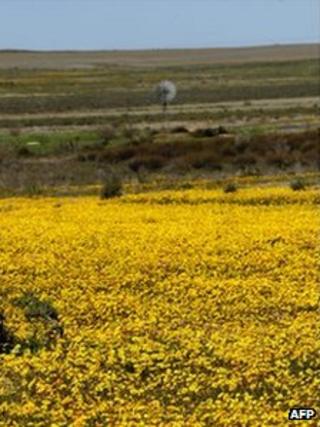 South Africa has lifted a ban on the extraction of shale gas using the controversial fracking technique.
There are said to be huge deposits of shale gas in the semi-desert Karoo area, known for its natural beauty.
Campaigners warn that fracking - pumping water and chemicals into rock at high pressure - is dangerous for the environment.
One study found that Karoo could hold enough gas to supply South Africa for 400 years.
The area is extremely poor and fracking supporters say it would bring new jobs to the region.
But the decision was condemned by campaigners.
"Essentially what it means is that our government has sent a signal to the international community that it has made in our view a hasty and ill-informed decision about a vastly unpopular technology," Jonathan Deal of the Treasure the Karoo Action Group told the private eNCA news channel.
A government statement said a series of public consultations would now be held before any extraction began, reports the AFP news agency.
The Associated Press news agency says environmental impact studies will take two years.