Britain lays down conditions for resuming aid to Rwanda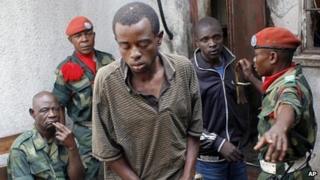 The British government has outlined the conditions for resuming aid to Rwanda.
Britain's development minister, Andrew Mitchell, said he expected the Rwandan government to co-operate in crisis talks over the Democratic Republic of Congo.
Rwanda is alleged to be supporting rebels fighting the Congolese government.
The government in Kigali has repeatedly denied having any links with the rebels.
Speaking to the BBC, Mr Mitchell spelt out what he was looking for.
"We expect the Rwandan government to play a most important role in the discussions which are taking place under the chairmanship of President Museveni of the Great Lakes Group within the African Union and we look also, of course, to the Rwandan government to make clear where they stand on the issue of the mutiny, the rebellion which is taking place by the M23 group in the DRC," Mr Mitchell said.
Last month the UK and the Netherlands joined the US in withholding aid to Rwanda over its support for the M23 rebels, as outlined in a UN report.
The UK government said in July it was delaying £16m ($25m) in budget support while it considered whether aid conditions had been met.
Rwanda is one of the British government's closest African development partners.
Foreign Minister Louise Mushikiwabo described the UN report as "one sided".
The mutiny started within the Congolese army in April and some 200,000 people have fled their homes as a result of fighting.